Blaze Commerce Done for You

Comprehensive Analysis & Consultation
Kick-off call to understand your specific needs and objectives: We initiate the process with a detailed conversation via a 60-120 minute video call to grasp your unique challenges, expectations, business goals, ideal clients, competition, and landscape.
Step-by-Step Analysis: Our in-depth analysis includes a review of existing Google Analytics data to establish a performance baseline, coupled with an audit of current plugins, performance, and customization. This methodical approach ensures a comprehensive understanding of your current setup and forms the foundation for our collaboration.
Clear Timeline & Milestones: We outline a transparent timeline for this phase, including specific milestones, so you know exactly what to expect and when.
Emphasizing Collaboration: Your input is essential to our success. Throughout the analysis and consultation process, we work closely with you, ensuring that your insights and ideas are integrated into our strategy, making this partnership both collaborative and value-driven.

Customized E-Commerce UX Design
Research and Understanding: Leveraging years of experience in building successful online stores, we take your feedback from the Kick-off call to create a meticulously prepared Design Brief document, overlaying our proven formula for building online stores.
Ecommerce UX Design: Specializing in high-converting online stores, we ensure an optimized user experience (UX) that goes beyond mere aesthetics. UX design at Blaze Commerce is about transforming visits into conversions, implementing industry-leading practices.
Mobile-First Approach: More than half of the traffic comes from mobile devices; our design process begins with mobile, ensuring your Blaze Commerce site looks impeccable across all devices.
Research-backed Design Principles: Utilizing over 180+ UX guidelines backed by extensive ecommerce UX research, we focus on essential themes for your online store such as Homepage & Category Navigation, On-site Search, Product Lists & Filtering, Product Page, Cart & Checkout, Accounts & Self-service, and Mobile Ecommerce.
Interactive Prototyping and Feedback: Utilizing tools like Figma, we create interactive prototypes that enable collaboration and feedback, ensuring you're completely satisfied with the design before proceeding with the build.
We're not just designing a beautiful Blaze Commerce site; we're sculpting an online store guided by research and refined by experience, ensuring industry-leading conversion rates. Our deep understanding of the Blaze Commerce platform and the broader WooCommerce ecosystem makes us uniquely positioned to create a design that aligns with your specific needs and sets you apart in the market.

Seamless Integration with Blaze Commerce
Integration with Blaze Commerce Platform: Our experts will align your backend with the headless architecture through the Blaze Commerce platform, enabling a more dynamic, responsive, and efficient online store experience.
Tailored Configuration Using Modern Technologies: Every business has unique needs, and we leverage technologies like React and Next.js to configure Blaze Commerce specifically for your requirements. This ensures a streamlined shopping experience for your customers, without any unnecessary complexity.
Data Migration Between Plugins for Compatibility with Blaze Commerce: To make the transition to Blaze Commerce smooth and risk-free, we conduct meticulous data migration between plugins, ensuring that your existing setup and functionality remain intact.
Blaze Commerce Education and Training: As part of our service, we'll provide guidance and training to your team on how to make the most out of Blaze Commerce. This empowers you to manage and further enhance your store with confidence.
Ongoing Support & Maintenance: Our commitment doesn't end at integration; we provide ongoing support and maintenance, ensuring that your Blaze Commerce-powered store remains cutting-edge and problem-free.
Risk Mitigation with Seamless Integration: We understand the importance of your existing SEO rankings and customer experience. Our integration process is meticulously planned to mitigate any risks, preserving your current SEO standing and ensuring a smooth user experience.

Rigorous Testing
Multi-viewport Testing: We employ meticulous multi-viewport testing to ensure consistent layout and navigation across all devices. Whether your customers are on desktop, tablet, or mobile, they'll experience a seamless shopping experience.
Comprehensive Plugin Configuration and Integration Testing: Our experienced team analyzes every plugin, performing a detailed audit to guarantee proper configuration and integration. This includes an analysis of compatibility, efficiency, and the removal of any redundancy, all aimed at achieving optimal performance.
Thorough Online Store Testing: Leveraging our extensive experience in e-commerce, we conduct rigorous online store testing. This includes checkout functionality, payment processing, user interaction, and more, all aligned with best practices in the industry.
SEO Impact Assessment: Understanding the importance of your search rankings, we analyze the impact on SEO through the migration and integration phases, ensuring there are no unintended consequences.
Performance Benchmarking: We compare the before-and-after performance metrics to ascertain improvements in loading time, responsiveness, and overall user experience.
Risk Mitigation & Assurance Integration: Working in parallel with our risk mitigation processes, our testing phase incorporates scheduled reviews and continuous feedback, aiming for a flawless implementation.

Value-Added Services
Three months of free hosting for your headless store: Kickstart your transformation without worrying about hosting costs, as we provide three months of premium hosting tailored for your headless WooCommerce store.
Direct influence on Blaze Commerce development through feedback and suggestions: Your insights matter, and we want to hear them. Contribute directly to the continuous improvement of Blaze Commerce by sharing your feedback and ideas.
Access to new Blaze Commerce features as they become available: Stay ahead of the curve by benefiting from the latest Blaze Commerce enhancements, upgrades, and features as soon as they are released.
Personalized Customer Support: Our dedicated support team is available to provide prompt assistance with any questions or concerns, ensuring a smooth transition and ongoing success.
Performance Monitoring and Optimization: Benefit from our ongoing monitoring and optimization services that ensure your store's consistent performance and responsiveness, aligning with modern e-commerce best practices.
Why Choose Us
Blaze Commerce Done for You is more than just a service; it's a strategic partnership designed to empower
your WooCommerce store with modern e-commerce capabilities. Here's why our offering stands out:

Save Costs and Time
Reduce Project Costs: With the Blaze Commerce platform, reduce your project costs by up to 80%, delivering a cost-effective solution without sacrificing quality.
Streamlined Process: Benefit from our proven methodologies and expertise that significantly cut down development time, enabling you to focus on what matters most – your business.

Enhance Performance and Experience
Superior Speed and Responsiveness: Achieve faster page loads and more responsive interactions through our meticulous optimization, enhancing the overall user experience.
Tailored to Modern Expectations: Our solutions are aligned with the latest e-commerce usability research, ensuring a seamless shopping experience that meets and exceeds modern customer expectations.

Retain Control and Flexibility
Keep Your Investments: We understand the time and resources you've invested in WooCommerce. Our approach allows you to retain the flexibility and investment made in your existing platform.
Customized to Your Needs: Avoid the risks associated with moving to a new platform. Our solutions are designed around your unique needs, delivering a tailored experience that aligns with your business goals.

Collaborative Partnership
Your Success Is Our Success: We view our relationship as a true partnership, working closely with you to ensure alignment with your business objectives.
Continuous Support and Feedback Loop: Our engagement doesn't end at go-live. We offer ongoing support, and your feedback directly influences Blaze Commerce's development, reinforcing our commitment to your long-term success.

Risk Mitigation & Assurance
Proven, Low Risk Approach: Benefit from our process-driven, low-risk approach that includes continuous review, consultation, and implementation with zero impact on your SEO rankings.
Peace of Mind: Our systematic and transparent process, coupled with scheduled weekly calls, provides you with a sense of security and confidence throughout the journey.
Timeline
A four-week timeline from kickoff to go-live, ensuring quick transformation without compromising quality.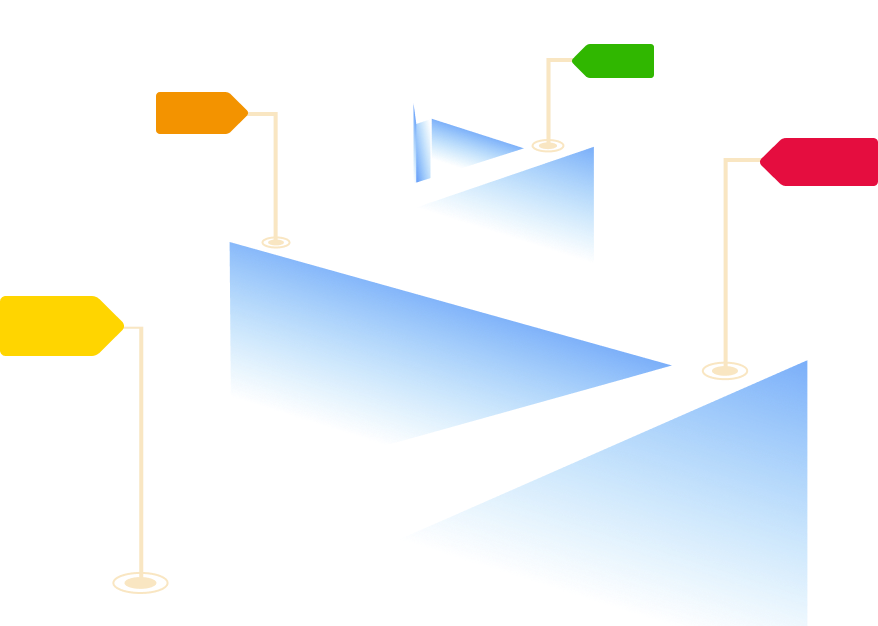 Timeline
A four-week timeline from kickoff to go-live, ensuring quick transformation without compromising quality.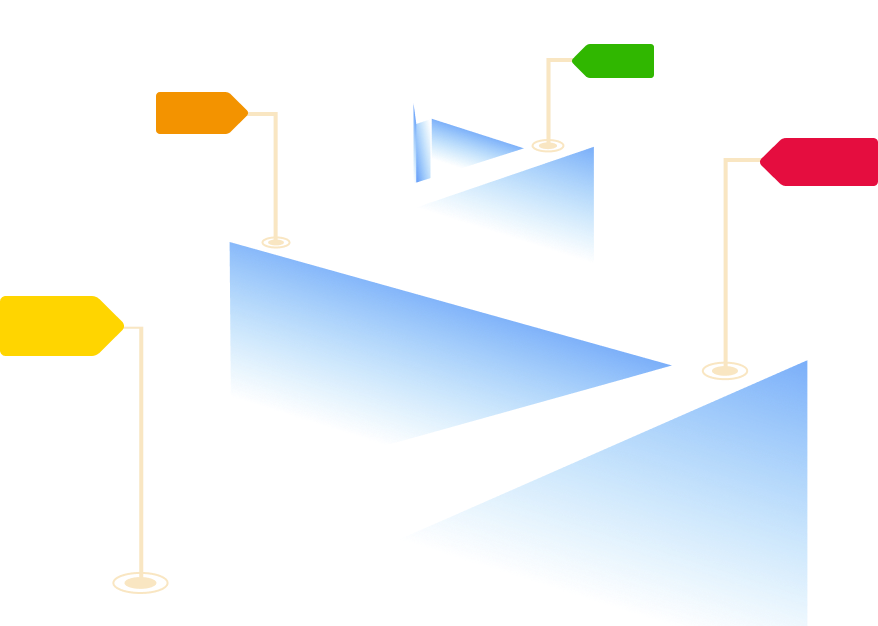 Pricing
Our Blaze Commerce Done for You Service is more than an upgrade; it's a strategic move to align your WooCommerce store with modern shopping expectations. With over 14 years of experience in the e-commerce domain and a deep understanding of the WooCommerce ecosystem, we offer a service that's comprehensive, value-driven, and perfectly tailored to your needs.
Pricing
Our Blaze Commerce Done for You Service is more than an upgrade; it's a strategic move to align your WooCommerce store with modern shopping expectations. With over 14 years of experience in the e-commerce domain and a deep understanding of the WooCommerce ecosystem, we offer a service that's comprehensive, value-driven, and perfectly tailored to your needs.