Have you outgrown BigCommerce? Are you tired of the high costs of running a BigCommerce shop?
Your sales won't skip a beat when we seamlessly migrate your BigCommerce store to WooCommerce.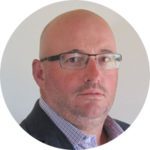 "We've increased revenue by 50–60% since handing over our WooCommerce development to Blaze Commerce, and they're still growing that for us."
Rob Howell, Truckers Toy Store
Why convert BigCommerce to WooCommerce?
WooCommerce is supported by a massive team of developers worldwide, which means it's packed with options, always evolving and constantly updated. Also, it runs on WordPress, the software that powers 30% of the websites in the world.
The wide support for WooCommerce means many options are already built. Your store will be able to take the best from a whole ecosystem of themes, templates and plugins. You'll only have to invest in custom development occasionally — where it will give you a real competitive edge.
On the other hand, with some platforms, e.g. Magento, expensive custom development is the norm. Magento also takes more server CPU and memory, which means it will cost you more to host.
There are some great platforms, like Shopify, that are simple to use, but they're walled gardens. The restrictions that make the stores easy to set up also mean that there's almost no potential to customise and make your site distinctive. The moment you want to expand beyond what's standard in Shopify or you want to do something unique for your customers, you'll hit those walls.
We can bring in a WooCommerce site at an investment level comparable to what you'd put into a less flexible Shopify site, and far cheaper than you'd pay for the same features in BigCommerce.

Australian WooCommerce experts with offshore support
Blaze Commerce exclusively designs, develops, updates and maintains WordPress sites running WooCommerce stores. Our clients are across Australia, as well as overseas.
Because we've committed to specialising, you won't find anyone who will understand your business faster or deliver better results in WooCommerce than we do.
We operate from Melbourne, but our developers are in the Philippines. That way, you get local business expertise and development hours billed at overseas prices.
We don't ask our clients to describe the technical solution they're looking for. That's our job. After all, they come to us because they're expert retailers, not expert developers. Our ability to translate business drivers into website features is why so many of our clients have been with us since the beginning.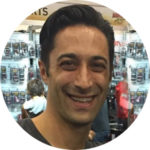 "Blaze Commerce understood our business incredibly quickly, and it doesn't seem like there's anything they can't do. I'm ridiculously happy with them."
Paul D'Intino, Pioneer Electronics
We know (and share) best practice
When you're working on as many WooCommerce stores as we are, there's almost nothing we haven't done before. Firstly, that means we won't be experimenting and learning on your dollar. Secondly, it means we'll proactively be making recommendations for your site based on what we see working elsewhere.
Thoroughly documented processes
We're creative in our solutions but we carry serious responsibility. And we're developers. So we don't "wing it" with your store.
Behind the scenes, we've got more procedures than you can imagine. We've got cycle procedures; we've got go-live procedures; we've got procedures for testing sites even after we make simple changes…
We're not saying we've never made a mistake; we're saying that we've never done it twice.
Our process for BigCommerce to WooCommerce migration
A significant and vital component of this project is migrating data from your current BigCommerce store to your new WordPress WooCommerce site.
Not only do we need to copy your data to the new site, but we also need to ensure that it will not negatively impact any SEO rankings when your new site goes live.
Having migrated so many sites to WooCommerce in the past, we know what to look out for – the small things that often get overlooked, but that can have a devastating impact on your business. We prepare a Migration Plan for all new projects, which identifies which elements and data we need to migrate to your new site, including:
Migration of existing site menus and navigation from BigCommerce to WooCommerce
Convert BigCommerce Product categories to WooCommerce
Migration of Products from BigCommerce, including SKU, dimensions, style, weight etc
Migration of Products images
Migration of tags
Migration of pages and blogs
Migration of images and pictures
Migration of comments and product reviews
Migration of authors
Migration of site administrators and users
Export of all customer data and orders from BigCommerce, and import into WooCommerce
Redirection of BigCommerce URLs to the corresponding WordPress URLs
Migration of SEO meta titles, meta descriptions and meta keywords
Let's Talk
Successful online store owners all over Australia are free to work on growing their businesses because we're minding the store. Why not free yourself by becoming one of them?
Most of our engagements start with a phone call, but if you're in Melbourne, we're happy to come to you or you can visit our office.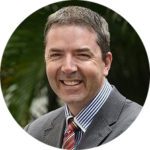 "Blaze Commerce listens to what we want and takes the time to understand the business issue we're trying to solve so they can give us the best practice way to achieve it."
Stuart Mills, Gourmet Basket
Tell us about your BigCommerce Store
[gravityform id=20 title=false description=false ajax=true]
Want to know more about how we
can help you Blaze Commerce?