Australia Post eParcel for WordPress WooCommerce Headless
Ship with eParcel from your WooCommerce Online Store
** We are no longer offering this Service. **
You've got all of your orders and customer data in WooCommerce right? Now you want to ship all of those orders with Australia Post eParcel. How? You could manually enter those orders into the Australia Post eParcel Portal, or maybe you could export your order data to CSV, and try to import that file into the eParcel Portal. Another option could be to export your orders to another 'shipping' app, and manage your shipping there. Or, you could use linksync eParcel for WooCommerce and manage all aspects of shipping with eParcel right from within your WooCommerce online store, saving you huge amounts of time, money and avoiding the potential for human error.
Never leave WordPress!
linksync eParcel for WooCommerce Features
Never leave WordPress!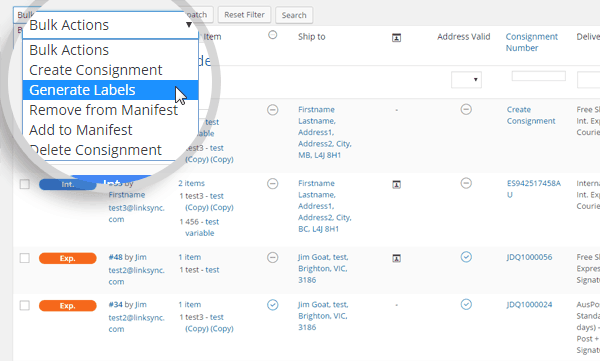 Never leave WordPress!
Save wasted hours by not having to copy and paste order data, or export CSV files, to the Australia Post eParcel portal. Save money by reducing human error – no more double shipping of orders or mistyping of addresses. Deliver brilliant customer service by notifying your customers that their order has shipped, along with their tracking number for the delivery.
linksync eParcel for WooCommerce Features
You ship your eParcel orders from within your WooCommerce online store – no exporting or importing of CSV files, or having to use other shipping systems.
You can ship all of your eParcel orders: Express and Standard Post domestic deliveries as well as eParcel international consignments.
We user your existing contract with Australia Post, so you still get to use your existing eParcel details and rates – we just make it much easier.
You can create consignments and labels for all of your orders in bulk with just a few mouse clicks, reducing the amount of time you need to spend on each order to just seconds.
There's no need for you to enter weights for each consignment if you've got weights against your products in WooCommerce – linksync will calculate order weights automatically for each consignment.
Domestic delivery addresses are validated automatically, speeding up the time it takes for you to ship your orders.
You Despatch your manifests with Australia Post with a single click from your WooCommerce online store, and then simply print the Manifest Summary.
Provide amazing customer service by automatically notify customers when their order ships, including tracking number and link so they can track their deliveries.
Want us to install the linksync eParcel for WooCommerce extension for you? We'd be happy to – FREE OF CHARGE. And we'll even configure it for you so that it works the way your business does.
Just like you, linksync is an Australian company – we're based in Melbourne – and we understand Australian business and shipping issues.
Try our service free for 14 days – no credit card required, so you can try us out, absolutely risk-free.
Worried linksync isn't right for your business? No problem, there are no contracts – you can cancel anytime.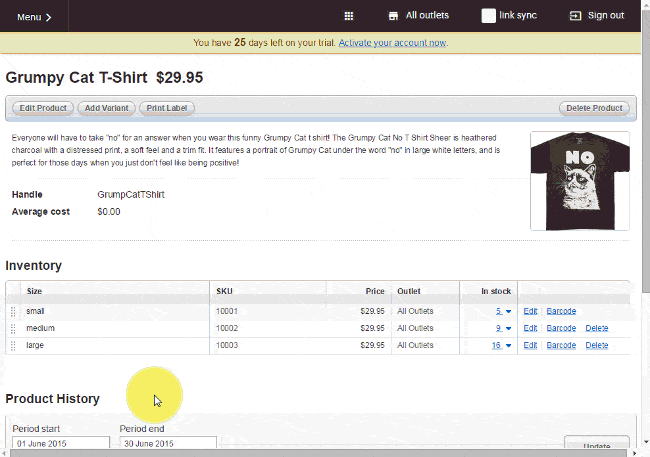 "Entering the customers address from a packing receipt for hundreds of orders a day into the Australia Post eParcel portal manually was slow and data entry mistakes were a constant daily problem. With linksync, problems with data entry errors, missed parcels and duplicates all went away, and we could pack and ship a whole day's orders in a quarter of the time. Plus great service from start to finish!"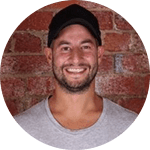 David StrangisThe Bronze Snake Shop
"Our hunt for a robust POS link to Magento has come to an end! linksync has done it with their Vend/Magento sync. They provided our team and clients on-point customer service paired with great functionality, a true win win for us."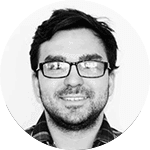 Mike MilburnPartner @ Archetype Pro, Fayetteville AR USA
"linksync have been absolutely brilliant. Your product is fantastic and the support is just amazing."
Lee Mathersaus.dare2tri.com
Previous
Next
Frequently Asked Questions
What are the minimum plugin and software requirements for link sync for WooCommerce?
WooCommerce 2.2.0 or greater
PHP 5.2.4 or greater
curl support must be enabled on your server (usually enabled by default with most hosting companies).

How often is data synced between Vend and my WooCommerce store?

Product changes and orders are synced immediately, so within moments a change in one store should be reflected in the other, depending on what syncing options you have in place.

Can images be synced between Vend and WooCommerce?

Product changes and orders are synced immediately, so within moments a change in one store should be reflected in the other, depending on what syncing options you have in place.

Do you support the latest version for WooCommerce and Vend?

Yes, we support the latest version on both apps.

Do I need to do a manual sync to get inventory for orders?

No, you don't. linksync automatically syncs your orders and products.

What sort of customer service and support can I expect from linksync?

Glad you asked. We provide support via chat, phone and email, and every person working at linksync is committed to providing first-rate customer service, so we'll do what everything in our earthly powers to answer any questions or resolve any issues you might have.

About Australia Post eParcel
About WordPress WooCommerce
About Australia Post eParcel


About Australia Post eParcel

The Australia Post eParcel service is for established online sellers that send more than 1,000 parcels a year. The service provides tools and features that help business streamline their shipping and distribution of orders and returns. With linksync you can print barcoded labels and shipping information and send eParcel consignment and manifests to Australia Post Secure eParcel FTP sever, all from within your online store. Using our linksync eParcel solution integrated with your own online store will help you manage your shipping more efficiently and assist your business with:

Address validation
Consignment management
Barcoded label creation and printing
Manifest management and submission to Australia Post
Online tracking and delivery notifications for your customers
Fast and Secure

About WordPress WooCommerce

About WordPress WooCommerce

Transform your WordPress website into a thorough-bred eCommerce store. Delivering enterprise-level quality and features whilst backed by a name you can trust. Say "hello" to the WooCommerce eCommerce plugin.

WooCommerce is built by the experienced folk at WooThemes who also offer premium eCommerce themes and extensions to further enhance your shopfront.

STRENGTH & FLEXIBILITY

WooCommerce is built using WordPress best practices both on the front and the back end. This results in an efficient, robust and intuitive plugin.

SMART DASHBOARD WIDGETS & REPORTING

Keep a birds-eye view of incoming sales and reviews, stock levels and general store performance and statistics all from the WordPress dashboard or go to the reports section to view stats in more detail.

CUSTOMIZABLE

Your business is unique, your online store should be too. Choose one of our eCommerce themes or build your own and give it a personal touch using the built-in shortcodes and widgets.

WooCommerce works with any theme, including the default WordPress themes Twenty Ten, Twenty Eleven and Twenty Twelve. If you need help getting your theme working nicely with WooCommerce please read our theming docs to discover your options.

FEATURES

Whether you're operating a superstore selling thousands of products, or a just a sole trader selling handmade arts and crafts WooCommerce has you covered.

Move to WooCommerce?

Blaze Commerce exclusively designs, develops, updates and maintains WordPress sites running WooCommerce stores. Our clients are across Australia, as well as overseas.

Talk to us about moving to WooCommerce.

Want to know more about how we
can help you Blaze Commerce?