Is your online Shopify store running as well as it should? If it isn't, there's a case to make for switching from Shopify to WooCommerce hosting.
Consumers are slowly but surely moving away from brick and mortar stores. As each year passes, the amount of money spent online increases.
In 2016, online sales accounted for 7.4% of all retail sales around the globe. By 2018, that number increased to 8.8%.
This may not seem like a huge shift. But it shows that more and more people prefer to shop on the web each year. And that number will only increase as younger generations start spending more money.
That's why you created your online shop. And if you're like many online retailers, you used Shopify to do it.
In fact, 1.2 million people currently use the platform to manage over 500,000 online stores around the world.
It seems like a natural choice for your store too. However, there are issues with Shopify that could prevent you from maximising your sales.
That's what Premium Vape discovered when the company began working with Blaze Commerce.
This is their story.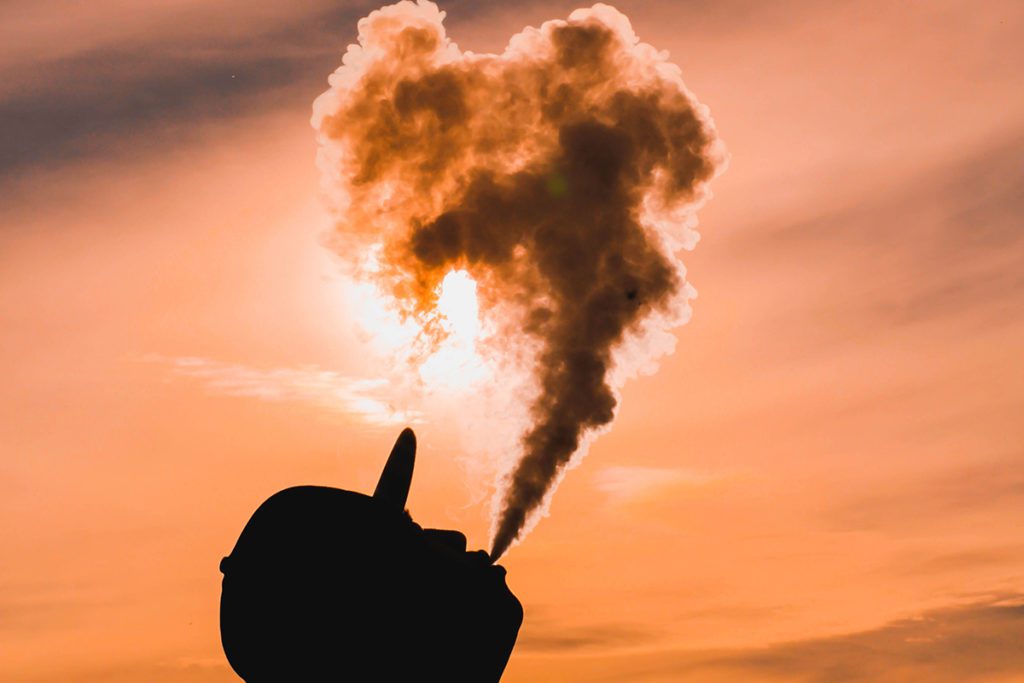 Premium Vape's Lack of Control
Based in New Zealand, Premium Vape offers a range of vaping accessories and e-liquids via its website.
It's a good industry to be in because the number of vapers keeps growing. According to Euromonitor, which is a market research company, about seven million people vaped in 2011. In 2018, that number stood at about 41 million.
Euromonitor believes that number will go up to 55 million by 2021.
So, Premium Vape is in a growing market. To take advantage of that, the company used Shopify to create an online store. This enabled them to offer their products to a larger audience. Now, they could sell around the globe instead of limiting their activities to New Zealand.
Unfortunately, their use of Shopify led them to a major challenge…
The Copyright Issue
In May 2019, Premium Vape ran into a problem that they'd never anticipated.
Shopify removed a category of products from their website for alleged copyright infringement.
The company immediately appealed the decision. That's when they realised that the entire process surrounding such issues isn't clear.
Shopify provided them with no timeframe for resolution of the problem. They wouldn't even tell them exactly what they could expect from the appeal process.
A little research shows that it's very easy for somebody to lodge a copyright complaint through Shopify. The platform has an entire page dedicated to such complaints.
But they offer little service for those who want to fight back.
Premium Vape realised that they didn't have as much control over their store as they thought they did. Worse yet, the decision had a dramatic impact on their business. The removed category represented a large portion of the company's revenue.
They decided to make a change and move from Shopify to WooCommerce.
The Blaze Commerce Solution
With our WooCommerce support, Premium Vape took back control of their online store. By switching them to the WooCommerce platform, we ensured they would never find themselves in a similar position again.
The company's new WooCommerce website gives them more control of their own store. Plus, they didn't have to lose out on a single feature that they made use of when using Shopify.
Better yet, WooCommerce hosting gives them even more flexibility. They have access to a range of new options and features that they couldn't get from Shopify. Plus, the open-source nature of the platform means that there are always new features available for them to take advantage of.
Our WooCommerce development team handled the entire migration for Premium Vape. This helped them to escape the alleged copyright issue and restored profitability to the business.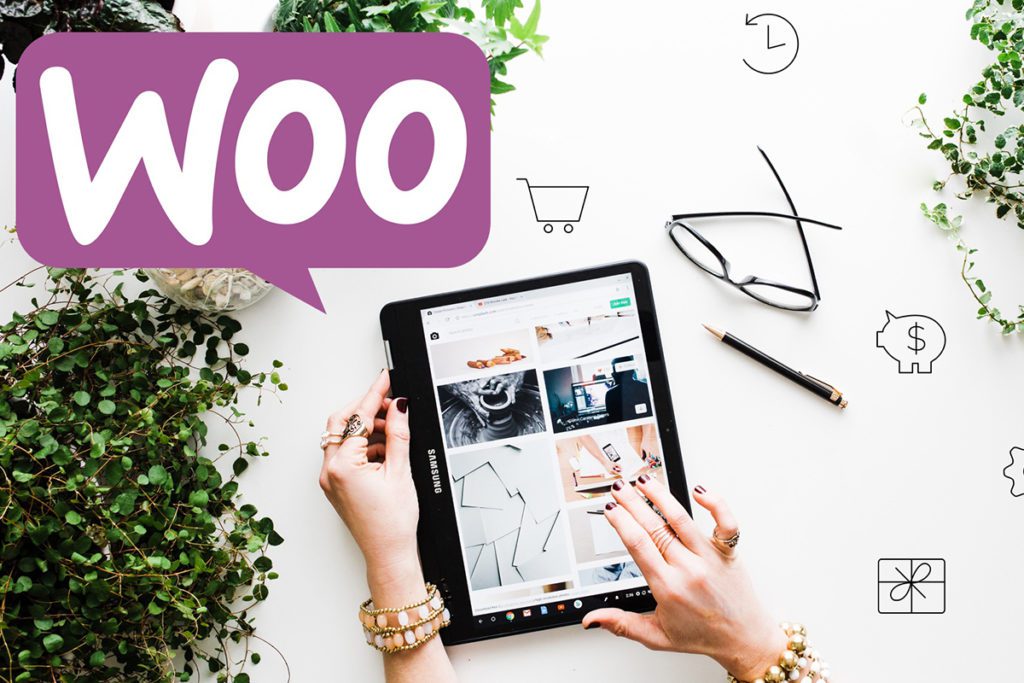 The Five Reasons to Move From Shopify to WooCommerce
With the help of Blaze Commerce, Premium Vape now has an online store that offers them more options than ever before. They're able to control what the store sells and what features it makes use of.
Our WooCommerce development team can help you to achieve the same. These are the five reasons why you should consider making the switch.
Reason #1 – You Take Back Control
The main issue with Shopify is that the platform has a measure of control over your store.
That's the problem that Premium Vape ran into. A single copyright infringement report is enough to take down an entire category of your store. Worse yet, the appeal process is so laborious that it could take months to restore that category.
All the while, you have a missing section of your online store that can't generate revenue for your business.
With WooCommerce hosting, you take back that control. The platform does not have the same restrictions that you get with Shopify. And best of all, there's plenty of WooCommerce support available for those who need it. That means you won't have to wait for weeks at a time to resolve any issues.
Reason #2 – You Get More Flexibility
Shopify is what's referred to as a closed platform.
This means that you can only install the features and options that Shopify itself allows. There are no additional modules that come from other developers.
While the platform offers everything you need for a basic online store, this lack of flexibility can affect you. If Shopify doesn't offer a feature that you want, there's no way to get it added into your store.
WooCommerce is a much more open platform. Developers from all over the world create modules and features that you can add to your store. If you want something new, the odds are high that you'll be able to find it for WooCommerce.
Better yet, there's an entire WooCommerce development community that can offer support. This community will highlight great modules and provide honest feedback about what you should and shouldn't use.
Again, it comes down to control. You can only modify a Shopify store to the extent that the platform allows. With WooCommerce, you have the freedom to do anything within the confines of what an online store is capable of.
Reason #3 – More Store Design Options on WooCommerce
Shopify is a subscription platform that has various limitations in place when it comes to design. It offers a little over 50 store templates, of which you can only access 10 for free.
You'll have to pay extra for the rest.
Again, this means that you're limited in terms of the control that you have over your own store.
WooCommerce's open nature means that you have many more design options available to you. There are literally thousands of store design templates for you to access, many of which are free. Plus, you can tweak these templates however you want with the help of a WooCommerce development team.
And of course, you have the option of creating your store design from the ground up so that it's completely unique.
Reason #4 – WooCommerce Offers More SEO Options
Search engine optimisation (SEO) helps you to get your website in front of more people. Shopify does offer some SEO support, but it pales in comparison to what you can achieve with WooCommerce.
The main advantage that WooCommerce has here is that it's based on the WordPress platform. Online marketers regard WordPress as one of the best website-building platforms around for SEO. Plus there's a huge range of plug-ins and modules that you can install to boost its features.
With Shopify, what you see is what you get. The platform allows you to work with the basics of SEO, such as creating title tags and meta descriptions. However, if you want to do more in-depth work, you'll need a more open platform.
Reason #5 – Migration From Shopify to WooCommerce Isn't Difficult
You may worry about the complexities of migrating away from Shopify. If you have a large store, you may worry that something will get lost in the shuffle. Or, you may think that WooCommerce won't offer everything that you need to operate your store.
That's simply not the case.
By migrating Shopify to WooCommerce, you're giving yourself more freedom than you've ever had with your store.
The key is to find a WooCommerce development team that can handle the migration.
That's where Blaze Commerce can help. We have a defined migration process that ensures we handle every step needed. You can find out more about it on our website.
Create the Online Store That You Deserve
Control.
That is the keyword that you need to think about when migrating from Shopify to WooCommerce.
The Shopify platform has helped you to get your store up and running. However, you're working within a walled garden. There are limits to what you can achieve with the store. And, as Premium Vape found out, Shopify's rules can cause issues, even if you haven't done anything wrong.
WooCommerce gives you full control over your store and your data. That's priceless in an increasingly competitive online environment.
Would you like to find out more?
Contact the Blaze Commerce team or schedule a discovery call with us today.